Heute hab ich mal wieder eine Suspension-Card gewerkelt. Der Meeresgrund-Stempel lag noch von gestern auf dem Stempeltisch und so ist diese Szene entstanden:




Hier sieht man den Drehmechanismus. das ist gar nicht schwer, der einzige Trick ist, dass der Faden genau mittig und schön stramm sitzen muss: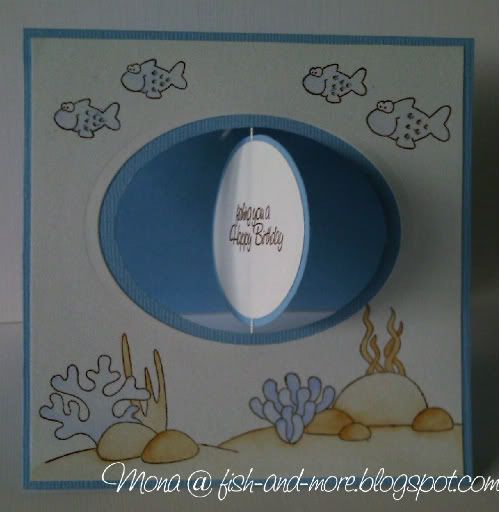 Und auf der Rückseite finden sich die guten Wünsche:




Die Fischschuppen hab ich mit silbernen Stickles bearbeitet, so dass sie ein wenig glänzen, hier kann man das sehen: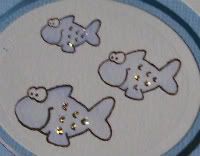 Today it`s time again for a suspension card. the ocean bed stamp rested on my stamp table from yesterday, that`s the reason why I used it again. Suspension Cards aren`t difficult, the only thing is, the thread has to be right in the middle and it must be tightend. The fishes reveal the birthday wishes. I used silver stickles to mimic the shiny fish scales. There is also blue and sand and stamped with a very dark brown, nearly black. Though my card fits the Colour Create Challenge.